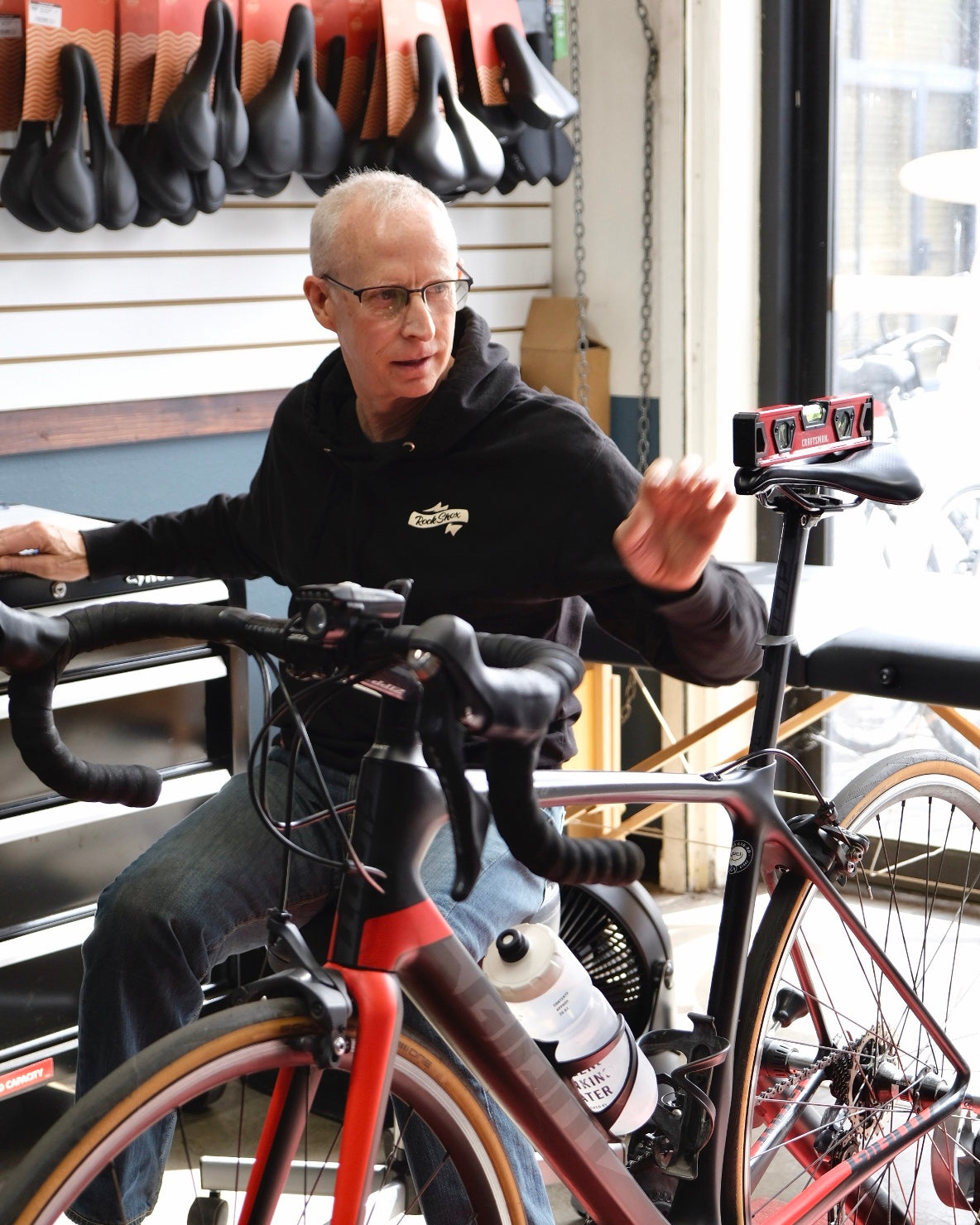 At Around the Cycle, we believe that every rider is unique and deserves a personalized bicycle fitting experience. Our fitting process is grounded in years of experience and a deep understanding of the nuances of the human body and how it interacts with a bicycle. We don't rely on cookie-cutter solutions, but instead use a combination of observation, interview questions, and feedback to create a fit that is tailored specifically to you and your individual riding needs. Our goal is to provide you with a comfortable, efficient, and enjoyable riding experience that allows you to perform at your best. Let us help you find your perfect fit.
Schedule My Fit
BASIC FIT (1 hour) - $119
-Rider interview
-Basic cleat / check adjustment
-Static fitting session
-Saddle height , fore-aft adjustment
-Static handlebar reach/height adjustment
COMPREHENSIVE FIT (2-2.5hrs) - $199
-Extended rider interview
-Shoe and cleat assessment and adjustment
-Complete physical and flexibility assessment
-Complete visual 3D analysis and adjustment
-Saddle height, fore/aft and angle adjustment
-Dynamic position analysis with adjustable fit stem if required
-G8 Insole recommendation
TIME TRIAL / TRIATHLON (2-3hrs) - $279
Comprehensive Fit plus:
-Aero position biomechanical analysis
-Front end bike adjustments for optimized aero position
INTERVIEW
To best understand your cycling journey, the interview is an important part of the session. We will discuss your injury history, current discomforts, physical limitations, and desired outcomes. Let's work together to find the perfect fit for you.
PHYSICAL ASSESSMENT
Our Physical Assessment begins with evaluating your standing posture, including foot stability, spinal alignment, and muscle symmetry. We then assess range of motion in your hamstrings, quads, glutes, and hips. Lastly, we check for any leg length discrepancies and assess your feet to better understand your limitations on the bike.
FOOT VITALITY
The most disregarded and misunderstood aspect of bike fitting is the connection between the foot, shoe, and pedals. Ironically, it's also the most crucial aspect of the fit. The foot serves as the foundation, where all power is transferred or not. We will check your shoes for proper fit, evaluate cleat placement, and assess the need for arch support and wedging inside and outside the shoes. We have found that saddle pressure can be reduced by 50% simply through proper arch support. Saddle discomfort can be solved with this approach.
We strongly encourage the use of a high quality insole with adjustable arch support such as those available from G8 which we have available in store and online.